Friday, May 19, 2023
Hi everyone welcome back today I am sharing a way to make a card under Five" minutes. I have been crafting over 10 years and have been blessed with being picked to be on a variety of design teams from various companies from: stamps to dies to Off The Page. I can recall days it took me forver
Come up with ideas now omg crafting is made easy.
This card uses a gambit of products from 49Market companies now have made crating a cinch. You get flowers, embellirs paper and more and all you have to do is piece it together. The card today is a prime example.
I used the paper from 49Market "ARTOptions" collection such a gorgeous collection and the paper is truly beautiful. You can then purchase all the add on pieces to make a stunning card all in "less than five" five which I have decided will be my new thing meaning I will feature gorgeous crafts you can do in "Less than 5"
Everything except the chipboard frame came together. Amazing right and The Rubber Buggy brings those hard to find products like paper to the US. The paper was out of stock so I included the set in blue.
I hope everyone enjoyed my card and once again
Thank you for visiting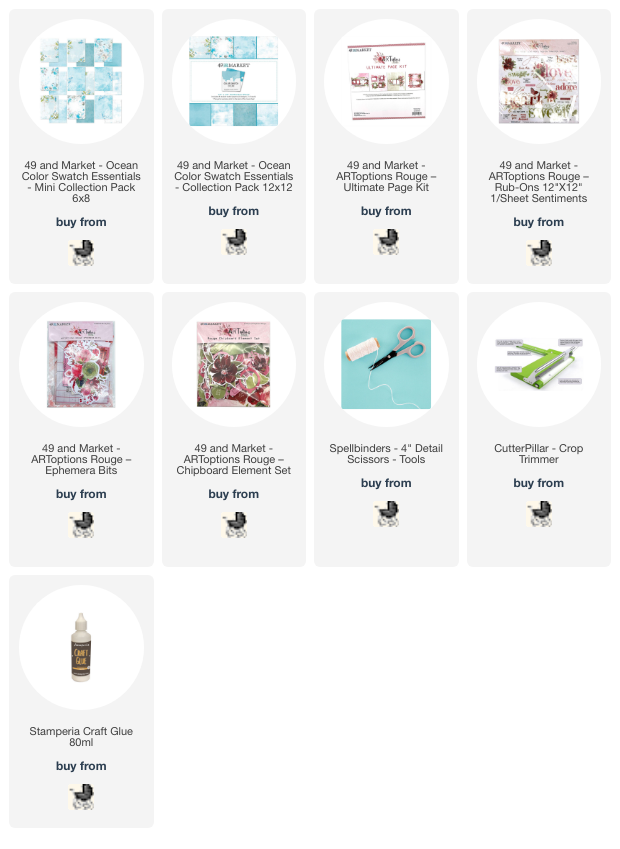 Ciao Bella Frozen Rose Album

5 months ago

Paint It

7 months ago